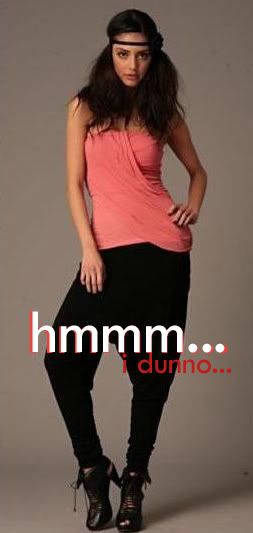 ... Doesnt always have to come back around.
Yahoo recently gave J.Lo some heat for wearing pants like these. But actually, she's being fashion forward. I believe i saw this in someone's 2009 fashion collection on Style.com.
Albeit, i dont think i could do this one. The boots i love. The shirt's hott too. The headband... uhhh... not so much. The pants, even less likely. I have to give props to the model tho. She rocks it well. And i guess that's it. You just have to ROCK it. And rock it right. This is a flemsy look to me. You either get it or u dont.
Is it a style risk u're willing to take??? I say, sure why not. But if i change my mind in the dressing room, dont be surprised.
via: Highsnobette.com